Opening hours
The museum is open from Tuesday to Sunday from 9.00 to 15.00 or during scheduled tours. Closed on Mondays.
Advance reservations are required for all tours.
To visit the mine by train:
For individuals:
from Tuesday to Sunday at 11:00
For groups over 20 people:
At 9:00, 11:00, 13:00 and 15:00
To visit the mine with bike:
At 10:00 (minimum 2 people)
To visit the mine by kayak:
At 9:00 and 11:00 (minimum 2 people)
Black hole trail:
Only by prior arrangement.
ATTENTION!

When planning your route to us, we would like to warn you not to choose the route (if you are planning a route from the direction of Ljubljana) that leads across Bele vode (gravel road), but rather choose the route that leads through Zavodnje.
 
Information and booking:
For reservations and further questions, we are at your service during the Museum's opening hours (From Tuesday to Sunday from 9:00 until 15:00):
Email: info@podzemljepece.com or Telephone: +386 2 87 00 180
To visit the mine, visitors must arrive at the reception of the Info Centre in Glančnik in Mežica at least 15 minutes before the time of departure. We provide all the necessary equipment but nevertheless advise our visitors to choose appropriate clothing and footwear. Visitors must be physically fit and able to walk on flat surfaces and stairs. The age limit for mine tours by train is 5 years. For mine tours by bicycle the age limit is 10 years or a passed bicycle exam. The mine has a constant temperature of 10 °C.
Our address:
Podzemlje Pece d.o.o.
Info center
Glančnik 8
2392 Mežica
Warmly welcome.
 
Novice
15.06.2022
Black Hole Bike & Outdoor Festival
11.09.2019
12.9.2019
Dear guests, We inform you that the visit of the mine is already full on Thursday,
September 12th, 2019
at
11 am.
Guests are invited to visit again on Friday, September 13th, at 11am.
Greetings,
the Peca Underground team
28.09.2018
NatureGame: Nature-geology playground Petzen
NatureGame: Nature-geology playground Petzen
The area around the Petzen mountain has a sensitive and interesting geodiversitiy in the middle of the Geopark Karawanken. Sensitive natural areas, environmental topics and climatic changes are difficult to transport to all relevant classes of population in the sense of a broad sensitization in everyday life.The trend of digital media entertainment is becoming more influential,which leads to a smaller degree of movement,concerning children and adolescents.The aim of the project is to make a contribution to the improvement of the aspects mentioned before, to create a broad public awareness in the cross-border adventure area of ​​the Petzen mountain.In a playful, attractive way, the varied geodiversity and its interrelations with global topics are conveyed.The main aim of the project is to strengthen the sensitization of natural conditions (regionally and globally) through a combination of attractive "offers in movement" and ​​"nature and geo experience", thus also facilitating the access of a broad public to these issues.A network of adventure offers, in which one can experience geodiversity and the environment in a playful way and move freely and playfully in this nature, should bring out as a main output the importance of this sensitive border crossing natural space.Sensitive areas (Natura2000 sites) are excluded from use, but the content of these sites will be communicated in the vicinity at suitable places.Geodiversity, as well as the need for recreational activities in nature do not end at national borders.The results should be made available to the public.The goal is not to protect the area via sub-shelters, but through a spatially targeted use and an intensive awareness formation through a nature geogame. The entire network of excursion destinations is to be integrated into the management structure, administration of geodiversity as well as conservation technology within the framework of the bilateral Geopark.
Leadpartner:
F.S. Immobilienverwaltungs GmbH (Contact person: Franz Skuk,
franz.skuk@aon.at
)
Project Partners:
Naturfreunde Österreich Ortsgruppe Petzen (Contact person: Peter Winkl,
peterwinkl@aon.at
)
Obir Tropfsteinhöhlen GesmbH (Contact person: Christian Varch,
varch@hoehlen.at
)
The Municipality of Globasnitz (Contact person: Alois Opetnik,
alois.opetnik@ktn.gde.at
)
The Municipality of Črna na Koroškem (Contact person: Irena Nagernik,
irena.nagernik@crna.si
)
The Municipality of Prevalje (Contact person: Bernarda Gradišnik,
bernarda.gradisnik@prevalje.si
)
Podzemlje Pece, podjetje za razvoj turistične in muzejske dejavnosti, d.o.o. (Contact person: Suzana Fajmut Štrucl,
suzana.fajmut@podzemljepece.com
)
Duration:
1.3.2018 – 28.2.2021
Approved ERDF contribution:
1.966.798,63
€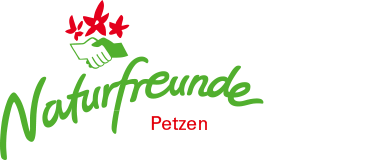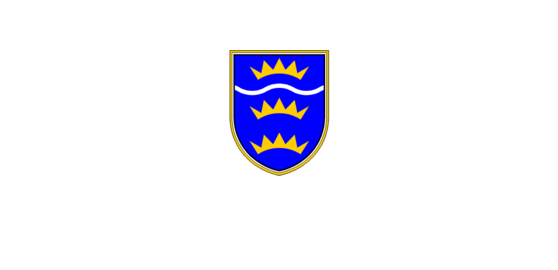 ‹
›