About the company

Company Podzemlje Pece d.o.o.

Name: Podzemlje Pece, Podjetje za razvoj turistične in muzejske dejavnosti, d.o.o.
Address: Glančnik 8, 2392 Mežica
Phone: 00 386 (2) 870 01 80
Website: www.podzemljepece.com
Founder: Gradbeni materiali d.o.o., owned by TAB d.o.o.
Share capital: 400,395 EUR

Main activities of the company:
Museums activities
Operation of historical sites and buildings and similar visitor attractions

Responsible person: manager mag. Suzana Fajmut Štrucl, univ. dipl. inž. geol.

The Mežica lead and zinc mine was one of the last lead-zinc mines in Europe that was still operating at the end of the 20th century. In more than three hundred years of operation, it provided the daily bread for numerous families and had a significant impact on life outside the mine in the entire area of Mežica Valley. After the mine was closed, there still remained a rich technical, cultural and natural heritage.
Based on strong local initiative and desire of employees to preserve this heritage, the company RSC Mežica v zapiranju d.o.o. approved the project "Securing parts of mineral ore deposits in Mežica for the purpose of preserving natural, technical and cultural heritage". This project defined an area of the mine that shall remain open even after the mine is finally closed and that shall be used in tourist, educational, research and study purposes.

The company's mission is to preserve the rich technical, natural and cultural heritage of mining and modernize it by developing other activities: tourism, crafts and entrepreneurship.
It is our vision to be a successful tourist museum company that preserves this extraordinarily diverse heritage of the past (historical knowledge, equipment, facilities…) and uses it as a foundation for creating innovative tourism products.
Tourist mine and museum has been opened to visitors since 1997. At that time a part of the arranged area inside the mine and a part of the museum in Glančnik were opened to the public. From then on, new and exciting content has been added on a regular basis. By the end of 2013, the tourist mine and museum was visited by 258,442 tourists, of which 23,143 opted to take a tour by bike.

Around 20,000 people visit the tourist mine and museum each year which makes it the most popular tourist destination in Koroška.
In eighteen years of operation, we have established closed ties to tourist mines and museums in Slovenia, Austria and Italy as well as many professional institutions, tourist service providers, educational institutions and others. We have participated in many national and international projects. We also initiated the founding of the cross-border Karavanke/Karawanken Geopark, a member of ENG and GGN.

Our company has received numerous awards, such as Srebrni sejalec award for innovative product 2004, awarded by the Slovenian Tourist board. In 2007 we were nominated for the European Museum of the Year Award and in 2012 we received the golden coat of arms from the municipality Mežica. In 2013 a part of our offer – mine tour by canoe was one of the finalists for the Sejalec award.

In 2011, the company Podzemlje Pece d.o.o. and the municipality Črna na Koroškem were among the finalists for the title European Destinations of Excellence – EDEN 2011. On our 20th anniversary we received an award for good cooperation by the center for curricular and extracurricular activities.


Novice
17.05.2021
Season 2021
We are open again!

Reservations at info@podzemljepece.com or +38628700180.

Instructions for visitors during COVID-19

- The use of a protective mask indoors is mandatory,
- disinfect your hands before entering,
- The entry of persons with signs of illness is prohibited,
- Keep a safe distance.

The maximum number of visitors in a group is 10.

Thank you for following the instructions and look forward to your visit.
23.10.2020
Covid19
Dear visitors!

We would like to inform you that due to the officially declared epidemic and in accordance with government measures and restrictions, the tourist mine and museum will be closed from Friday 23.10. 2020 until further notice.

We thank all visitors for their understanding and invite you to visit when we reopen.

GOOD LUCK!
20.12.2019
Winter opening hours
11.09.2019
12.9.2019
Dear guests, We inform you that the visit of the mine is already full on Thursday,
September 12th, 2019
at
11 am.
Guests are invited to visit again on Friday, September 13th, at 11am.
Greetings,
the Peca Underground team
28.09.2018
NatureGame: Nature-geology playground Petzen
NatureGame: Nature-geology playground Petzen
The area around the Petzen mountain has a sensitive and interesting geodiversitiy in the middle of the Geopark Karawanken. Sensitive natural areas, environmental topics and climatic changes are difficult to transport to all relevant classes of population in the sense of a broad sensitization in everyday life.The trend of digital media entertainment is becoming more influential,which leads to a smaller degree of movement,concerning children and adolescents.The aim of the project is to make a contribution to the improvement of the aspects mentioned before, to create a broad public awareness in the cross-border adventure area of ​​the Petzen mountain.In a playful, attractive way, the varied geodiversity and its interrelations with global topics are conveyed.The main aim of the project is to strengthen the sensitization of natural conditions (regionally and globally) through a combination of attractive "offers in movement" and ​​"nature and geo experience", thus also facilitating the access of a broad public to these issues.A network of adventure offers, in which one can experience geodiversity and the environment in a playful way and move freely and playfully in this nature, should bring out as a main output the importance of this sensitive border crossing natural space.Sensitive areas (Natura2000 sites) are excluded from use, but the content of these sites will be communicated in the vicinity at suitable places.Geodiversity, as well as the need for recreational activities in nature do not end at national borders.The results should be made available to the public.The goal is not to protect the area via sub-shelters, but through a spatially targeted use and an intensive awareness formation through a nature geogame. The entire network of excursion destinations is to be integrated into the management structure, administration of geodiversity as well as conservation technology within the framework of the bilateral Geopark.
Leadpartner:
F.S. Immobilienverwaltungs GmbH (Contact person: Franz Skuk,
franz.skuk@aon.at
)
Project Partners:
Naturfreunde Österreich Ortsgruppe Petzen (Contact person: Peter Winkl,
peterwinkl@aon.at
)
Obir Tropfsteinhöhlen GesmbH (Contact person: Christian Varch,
varch@hoehlen.at
)
The Municipality of Globasnitz (Contact person: Alois Opetnik,
alois.opetnik@ktn.gde.at
)
The Municipality of Črna na Koroškem (Contact person: Irena Nagernik,
irena.nagernik@crna.si
)
The Municipality of Prevalje (Contact person: Bernarda Gradišnik,
bernarda.gradisnik@prevalje.si
)
Podzemlje Pece, podjetje za razvoj turistične in muzejske dejavnosti, d.o.o. (Contact person: Suzana Fajmut Štrucl,
suzana.fajmut@podzemljepece.com
)
Duration:
1.3.2018 – 28.2.2021
Approved ERDF contribution:
1.966.798,63
€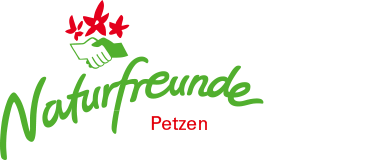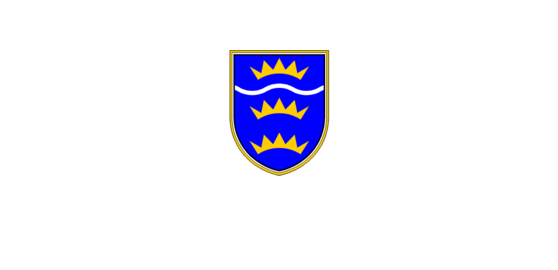 ‹
›