Underground kayaking

In 1994 the excavation of ore in Mežica mines was stopped. This means water was no longer drained from the mine so its lower parts were completely flooded all the way to the water shaft where the water flows out. Flooded excavation sites now seem like magical underground lakes.

This underground adventure starts in front of the mining museum in Glančnik in Mežica. Visitors board a genuine mining train which takes from the museum through the 3.5 km long Glančnik tunnel and up to Unionski vpadnik slope mine. From here you descend for 95 m and go down the stairs that lead to water. At this point, all visitors receive the necessary protective equipment (neoprene boots, life jackets and mining helmets with a flashlight). Then you enter a flooded shaft where special kayaks for two to three persons are already waiting for you. Your guide leads you along a small underground river until you reach the magical underground lakes almost 700 m below the surface. Visitors can now enjoy the peaceful and pristine water and explore the underground labyrinth, submerged tunnels and excavation sites. To end your journey, you will follow a narrow passage, paddle through some minor rapids and arrive back at the starting point.

After the kayak ride is completed, you will take a walk pass the abandoned underground working sites to the mining train station. Allow your guide to take you back to a time when the mine was not immersed in silence, but rather full of miners working away with different tools and machines.

 
The entire tour lasts 4 hours. One group can consist of max. 10 people. The age limit is 10 years (minimum height 1,5m ).
Visitors must wear appropriate clothing and walking shoes. Average temperature in the mine is 10 °C.


Mine tour by kayak is only possible by prior arrangement; phone (+38628700180) or email (info@podzemljepece.com).
Novice
17.05.2021
Season 2021
We are open again!

Reservations at info@podzemljepece.com or +38628700180.

Instructions for visitors during COVID-19

- The use of a protective mask indoors is mandatory,
- disinfect your hands before entering,
- The entry of persons with signs of illness is prohibited,
- Keep a safe distance.

The maximum number of visitors in a group is 10.

Thank you for following the instructions and look forward to your visit.
23.10.2020
Covid19
Dear visitors!

We would like to inform you that due to the officially declared epidemic and in accordance with government measures and restrictions, the tourist mine and museum will be closed from Friday 23.10. 2020 until further notice.

We thank all visitors for their understanding and invite you to visit when we reopen.

GOOD LUCK!
20.12.2019
Winter opening hours
11.09.2019
12.9.2019
Dear guests, We inform you that the visit of the mine is already full on Thursday,
September 12th, 2019
at
11 am.
Guests are invited to visit again on Friday, September 13th, at 11am.
Greetings,
the Peca Underground team
28.09.2018
NatureGame: Nature-geology playground Petzen
NatureGame: Nature-geology playground Petzen
The area around the Petzen mountain has a sensitive and interesting geodiversitiy in the middle of the Geopark Karawanken. Sensitive natural areas, environmental topics and climatic changes are difficult to transport to all relevant classes of population in the sense of a broad sensitization in everyday life.The trend of digital media entertainment is becoming more influential,which leads to a smaller degree of movement,concerning children and adolescents.The aim of the project is to make a contribution to the improvement of the aspects mentioned before, to create a broad public awareness in the cross-border adventure area of ​​the Petzen mountain.In a playful, attractive way, the varied geodiversity and its interrelations with global topics are conveyed.The main aim of the project is to strengthen the sensitization of natural conditions (regionally and globally) through a combination of attractive "offers in movement" and ​​"nature and geo experience", thus also facilitating the access of a broad public to these issues.A network of adventure offers, in which one can experience geodiversity and the environment in a playful way and move freely and playfully in this nature, should bring out as a main output the importance of this sensitive border crossing natural space.Sensitive areas (Natura2000 sites) are excluded from use, but the content of these sites will be communicated in the vicinity at suitable places.Geodiversity, as well as the need for recreational activities in nature do not end at national borders.The results should be made available to the public.The goal is not to protect the area via sub-shelters, but through a spatially targeted use and an intensive awareness formation through a nature geogame. The entire network of excursion destinations is to be integrated into the management structure, administration of geodiversity as well as conservation technology within the framework of the bilateral Geopark.
Leadpartner:
F.S. Immobilienverwaltungs GmbH (Contact person: Franz Skuk,
franz.skuk@aon.at
)
Project Partners:
Naturfreunde Österreich Ortsgruppe Petzen (Contact person: Peter Winkl,
peterwinkl@aon.at
)
Obir Tropfsteinhöhlen GesmbH (Contact person: Christian Varch,
varch@hoehlen.at
)
The Municipality of Globasnitz (Contact person: Alois Opetnik,
alois.opetnik@ktn.gde.at
)
The Municipality of Črna na Koroškem (Contact person: Irena Nagernik,
irena.nagernik@crna.si
)
The Municipality of Prevalje (Contact person: Bernarda Gradišnik,
bernarda.gradisnik@prevalje.si
)
Podzemlje Pece, podjetje za razvoj turistične in muzejske dejavnosti, d.o.o. (Contact person: Suzana Fajmut Štrucl,
suzana.fajmut@podzemljepece.com
)
Duration:
1.3.2018 – 28.2.2021
Approved ERDF contribution:
1.966.798,63
€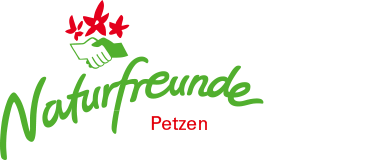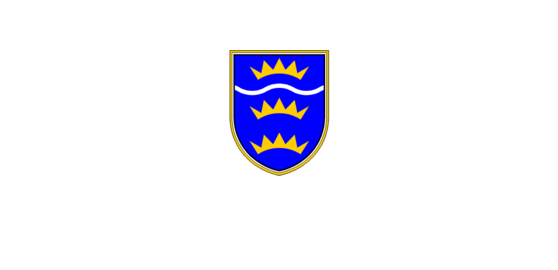 ‹
›